Dome Array&FPC&PCB
Dome Array & FPC & PCB, means we can make the metal dome array assemble with FPC or PCB. Dome array (metal dome array) is pre-loaded metal dome carriers backed with pressure-sensitive adhesive film, which are normally applied to PCB, FPC, membrane switches,
etc. In order to make keypad, I think you need the curcuit boards with dome array together as the switch on your product, so we are your best
parter in this filed.
We have the sister factory to manufacture the metal dome array, please see the website to know details. http://www.china-metaldome.com/
One step service will save your most time and cost, & our high quality product will catch your attention. Please contact us for more information.
Metal dome array&PCB1

Metal dome array:
circle metal dome+white material
PCB:
single-sided

Metal dome array&FPC2

Metal dome array:
four-leg metal dome+transparent material
FPC:
Double-sided
>

Service World Widely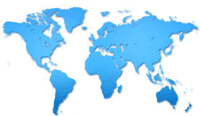 Quality Control