Double-sided PCB
Double-sided PCBs(Double-sided Printed Circuit Boards) are one step up above single-sided printed circuit board in their complexity.
Double Sided PCBs require plated through holes between top and bottom pads to provide better anchoring for soldered components. This process and the resultant boards allow interconnections between layers through all holes.And meanwhile, most designs require soldermask front and back along with a silkscreen layer for component designators.
CMD Circuits engage in providing the best quality, service and the competitive cost for our customers. If you need more information about printed circuit boards(PCBs), please don't hesitate to contact us.
Double-sided PCB11

P/N:RMD091204
Size:82*110MM
Layers:Double-sided
Min trace width/space:0.10mm/0.10mm
Min hole:0.20mm
Surface finished:ENIG

Double-sided PCB2

P/N:RMD110819
Size:66*55MM
Layers:Double-sided
Min trace width/space:0.18mm/0.35mm
Min hole:0.30mm
Surface finished:HASL

Double-sided PCB3

P/N:RMD100318
Size:90*165MM
Layers:Double-sided
Min trace width/space:0.20mm/0.20mm
Min hole:0.25mm
Surface finished:ENIG

Double-sided PCB4

P/N:RMD081208
Size:66*80MM
Layers:Double-sided
Min trace width/space:0.18mm/0.18mm
Min hole:0.25mm
Surface finished:HASL

Service World Widely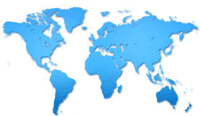 Quality Control