Flexible Circuits
Flexible Circuits (also named Flex Circuits or Flexible PCB) stands for flexible printed circuit. The flexible printed circuits were originally designed as a replacement for traditional wire harnesses.
Understanding a package's electrical requirements, and not over designing, permits taking full advantage of flexible circuits' potential compared to conventional wiring. Among the benefits are weight and bulk reduction, higher density, shorter assembly time and fewer errors, reproducible electrical characteristics, custom shielding, improved reliability, ability to interconnect moving parts, and an engineered appearance.
Flexible Circuits consist of conductive strips of metal enscapulated with insulating dielectric material. They resist moisture and contamination and they are insulated from external shorts, providing holes or contact surfaces for interconnection.
As a professional Flexible PCB manufacturer from china, we are able to provide a variety of FPC products as below:
1. Single-sided FPC
2. Dual Access FPC
3. Double-sided FPC
4. Multilayer FPC
No matter what your application or special need is, we will work with you to meet it. Please do not hesitate to contact us for any flexible circuits details.

Service World Widely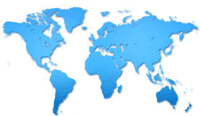 Quality Control