Multilayer PCB
Multilayer PCB consist of 3 or more circuit layers bonded together by a thickness of insulating material called prepreg and core.

Multilayer PCBs are most complicated than others, and are generally considered to be the most sophisticated PCB product due to their construction methods and design complexities.
CMD Circuits engage in providing the best quality, service and the competitive cost for our customers. If you need more information about printed circuit boards(PCBs), please don't hesitate to contact us.
Multilayer PCB1

P/N:RMD081228
Size:66*80MM
Layers:4 layers
Min trace width/space:0.20mm/0.20mm
Min hole:0.30mm
Surface finished:HASL

Multilayer PCB2

P/N:RMD100713
Size:80*121MM
Layers:4 layers
Min trace width/space:0.20mm/0.20mm
Min hole:0.30mm
Surface finished:ENIG

Multilayer PCB3

P/N:RMD110913
Size:56*85MM
Layers:6 layers
Min trace width/space:0.25mm/0.30mm
Min hole:0.25mm
Surface finished:ENIG

Multilayer PCB4

P/N:RMD110728
Size:66*93MM
Layers:10 layers
Min trace width/space:0.20mm/0.25mm
Min hole:0.25mm
Surface finished:ENIG

Service World Widely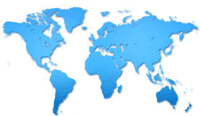 Quality Control