News
2014 Chinese New Year holiday arrangement
There will be our Chinese New Year in the end of this month. It's the most improtant festival in China, so it will be a little long time to close, please see our holiday arrangemnt:
From Jan. 24 to Feb. 09, and back to work on Feb. 10.
If you have anything urgent inquiry of the
flexile pcb
,
rigid pcb
, please send us your email, we also have the guys to handle.
CMD Circuits Co., Limited wish you have a wonderful holiday.
Merry Christmas Day and Happy New Year
Service World Widely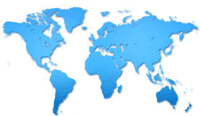 Quality Control