Rigid Flex Circuit
Rigid Flex PCBs are made of Rigid circuits (FR4 PCB) and Flex circuits. The Rigid circuits (FR4 PCB) are connected with single or multiple flex through PTH (VIA), inside or outside of Flex circuit layer.
CMD Circuits Co., Ltd. provide various sizes of Rigid-Flex Circuit boards, of different layers. All Rigid-Flex Circuits are tested with flying-probe testing machine reflecting all Gerber data to insure continuity and other data requirements. We can provide fast prototype, on time delivery, great quality for you.
Please contact us today for more information about rigid flex circuits.
Rigid Flex PCB1

P/N:FMD100617
Size:58*72MM
Layers:4 layers
Min trace width/space:0.20mm/0.25mm
Min hole:0.30mm
Surface finished:ENIG

Rigid Flex PCB2

P/N:FMD110206
Size:76*92MM
Layers:6 layers
Min trace width/space:0.15/0.15mm
Min hole:0.25mm
Surface finished:ENIG

Rigid Flex PCB3

P/N:FMD081004
Size:38*60MM
Layers:4 layers
Min trace width/space:0.10mm/0.10mm
Min hole:0.20mm
Surface finished:ENIG

Service World Widely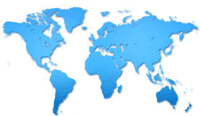 Quality Control